Digitalization has now evolved into a crucial key success factor that businesses should not ignore. Those businesses that do not develop a digital strategy and integrate it into their work process, risk being out-competed by their competition. Thus, this is one of the advantages that startups benefit from: their digital alignment is much easier, since their structures are yet to be defined and still are highly flexible. In a long-standing family business or multinational company with fixed hierarchies and processes though, their digital transformation requires their reorganization. The advantages you can benefit from when starting a business, and how existing businesses can stay relevant despite the digital revolution? Find out more about their prerequisites in the following blog article!
Start-ups Vs. Existing Companies
The term 'startup' defines a young company that is propelled by their drive to innovate and their ingenuity. In contrast to established companies or multinationals though, startups can't look back on a long corporate history or a multitude of experiences. Quite often startups stand out due to their dynamic teams or a not pre-defined task allocation, as it may be the case in a firmly established company. The latter has established hierarchies, processes and a precise task allocation. Whilst critics argue that barely-there structures and hierarchies constitute a disadvantage, proponents see the same scenario as a big advantage against older companies – along with many others.
Advantages Of Starting A New Business
A new business or startup offers innumerous advantages and opportunities you should not leave unexploited. Along with higher flexibility, employees and business owners have a steeper learning curve, and can immediately implement digital tools without any resistance
Adapting to the market: from the very beginning, the startup can adapt and meet the requirements of the market – be it related to the products, services or the degree to which they digitalize. Newly founded companies can integrate digital measures more easily, as well as adapt their range of products to meet the current demand and trends. New tech companies benefit from their advantage to implement innovative business models, too. An absolute must is formulating and elaborating a promising business plan including a digital strategy. It not only displays financial requirements, but also chances of success and potential risks. If you are looking for a strong partner supporting you in planning and executing your company's digital transformation, Dinnova is your best bet.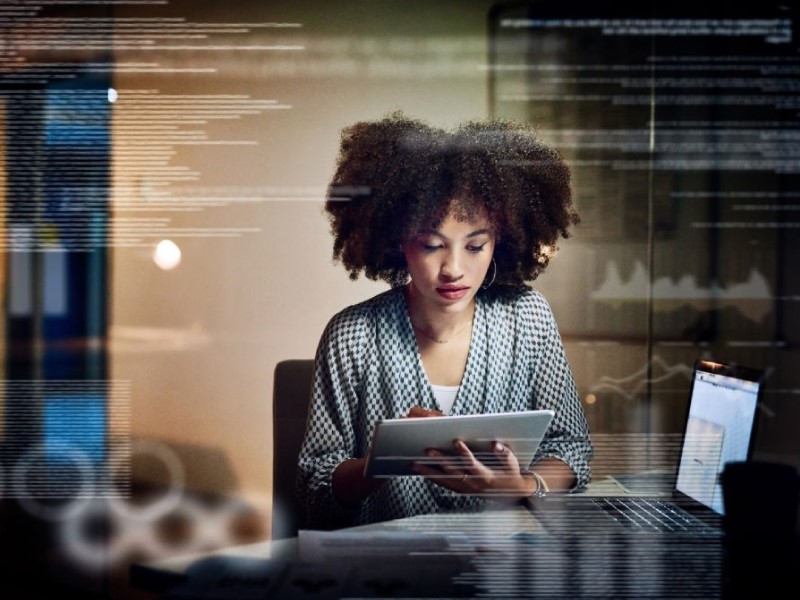 Modern corporate culture: every company's success is the result of the synergy between strategy, organizational structure and the human factor. If one of these elements changes, the whole corporate culture is affected. A startup benefits from the advantage that a modern, innovative corporate culture and strong digitalization are part of its core. Whereas in an established business, antiquated structures and IT, as well as inefficient processes can become stumbling blocks on your way to success.
Digitalization since day one: young businesses initially benefit from fixed structures, flat hierarchies and a 'hands-on' attitude. New topics and trends are not being ignored, but seen as important opportunities, evaluated and, where applicable, put into action. Whilst many existing companies sold their products and services only offline, they had to adapt their strategy due to the digitalization trend and the spread of a worldwide pandemic. Creating their own website became a new fundamental prerequisite, integrating an online shop the new supreme discipline.
Startups can adapt their product range to their digital marketing from the very beginning. Companies can sell them in web shops like Shopify, Magento 2 or Woo Commerce, too. Or they conceptualize their own e-commerce as a part of their website. Apps are the alternative or a complementary solution – customers can create their individual profiles, you can tailor your product offering to your customers, and reach out to them via push-notifications at any time. In any case, you should expand your e-commerce or application by digital payment methods that simplify the shopping experience.
Besides that, startups and new companies can work with a customized software from day one. It allows them to optimize processes, launch more effective products and services, and compile more informative analyses. An individualized software enables the automation of workflows, a simultaneous cooperation despite different locations, an easier data maintenance and extension. The latter is being protected by a professional IT security concept, since digital information processing involves several data risks.
The cutover and organization of such software is quite expensive. Yet they amortize over time – and are still more economical than an elaborate restructuring. This makes it even more clear that implementing digital tools from day one is a clear advantage you can benefit from when founding a startup. These can be complemented by further digital tools and innovations. In any case you will prevent being out-competed by other startups and digitalized competitors. You don't want to give them an edge, do you? Instead, you want to have the cutting edge over your competition by completely restructuring or, even better, starting off as a completely digitalized startup.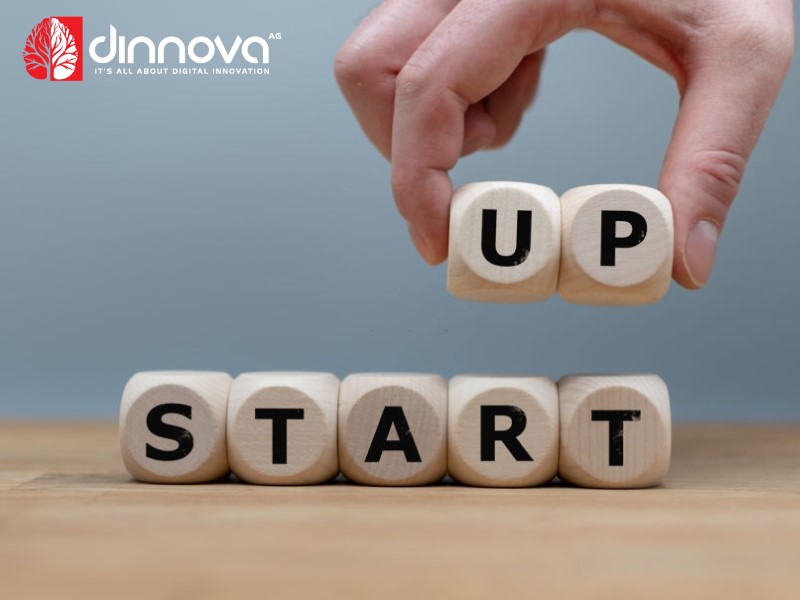 Get Started & Digitalize – With Dinnova
Thanks to our profound knowledge and a strong team of designers and developers, we support your company in digitalizing – regardless of whether your company is well-established or a startup. We support you in planning, coordinating and implementing your digital strategy: with individual digital products and services that fit your needs as well as your industry. You want to work with us? Contact us today – we are looking forward to hearing from you and working together with you!