Initially, artificial intelligence was introduced without a defined objective and as an experiment, whilst today it enhances many applications' functionalities and accomplishes important tasks within digitalized companies. Computer scientists are indeed able to computerize so many data that allow AI-based applications to accomplish humanlike services: they solve problems, learn, judge and even reply like humans do – or even better than humans, according to several studies. After all, these machines possess cognitive skills and an elaborate learning system that allows them to handle certain challenges better than humans ever could – which is why they are able to provide such a high service level, that humans may not manage to provide on their own. Companies these days strive to be available for their customers 24/7 each day of the week, and to be able to solve their problems at any time. Living up to this standard by relying on a classic customer service involves a great deal of expenses. Yet, customers expect all-time availability and an immediate processing of their requests.
AI-based Chatbots – Customer Service 2.0
Chatbots are able to bridge the gulf by simulating consultations, receiving requests, and at least solving easier problems or forwarding them to the respective customer consultant. Well, you might think that the implementation of a chatbot may not be affordable. It indeed requires a quite remarkable investment, but provides numerous advantages your company can benefit from. Which ones? Learn more about them in the following article!
Chatbots: The Advantages Automized Communication Offers
Chatbots are programs or infrastructures that decipher text elements and react to them. Subsequently, they simulate a consultation, or deliver information and solutions thanks to keyword recognition. This enables companies to communicate with their customers 24/7, to interact, and to at least solve standardized problems. Find out more about the three most important advantages that the implementation of a chatbot entails.
Chatbot advantage nr. 1: availability twenty-four-seven
As already mentioned, chatbots, contrary to conventional customer support, interact with your customers 24/7. Therewith customers from all over the world can reach out, and expect to get an answer at any time of the day or night: on weekends as well as on holidays, or even in the middle of the night. Whenever your customers have a question, or a problem has emerged – a chatbot is a reliable contact 'person' that can offer a solution which is at least temporarily helpful.
Chatbots can deal with easy requests autonomously. If the request at hand is a more complicated one, a chatbot can forward it to the consultant in charge. Or it can leave him or her a message containing all the details concerning the problem, so that the inquiry can be processed as soon as possible. Alternatively, the chatbot forwards the inquiry to a live-chat agent. As the automized customer service can answer easy questions beforehand, as a result employees will achieve a considerable shorter processing time, which entails a remarkable cost saving for your company. Plus: a chatbot can handle several requests at a time, whilst a consultant in a traditional call center can only process one, and can easily reach their capacity limit.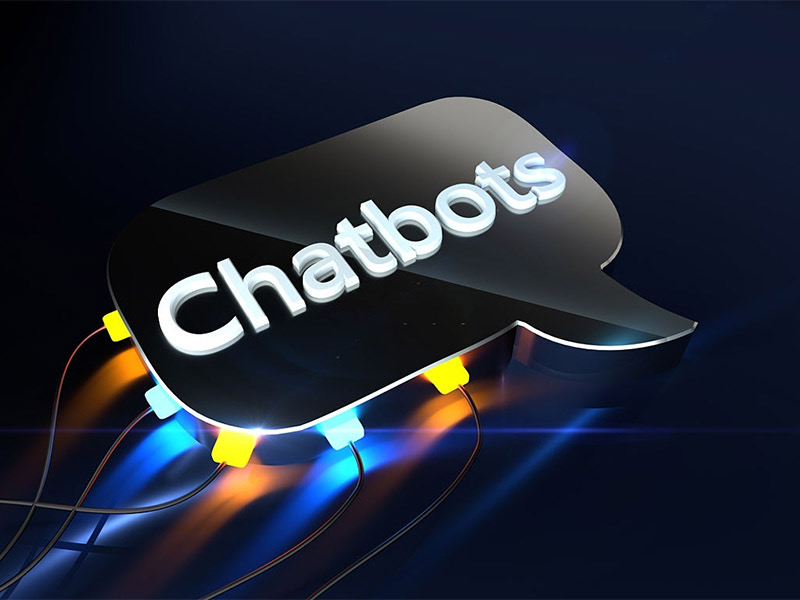 Chatbot advantage nr. 2: optimized image cultivation
Just like consultants, your chatbots act as representatives of your company. They contribute to improving your customers' user experience. According to studies, customers perceive it as more pleasant when their inquiry is being addressed by means of customized solutions. Define your chatbot's personality in a way that best represents your brand image and fits your target group best. Possible parameters can be a pre-defined choice of words, the kinds of tasks your digital assistant shall process, or details like fonts as well as your chatbot's name. The latter in particular influences the perceived personality of the assistant – for example by choosing a standardized, rather serious or a funny name.
Chatbot advantage nr. 3: You get to know your customer better
By programming an automized assistant in a way that makes them search for recurring keywords, search terms, products, user behaviors and satisfaction, you get to know your customers and their needs better. Thanks to this feedback, you can deduce future goals and products, services or processes that require optimization. The alternative would be the manual analysis of chat histories that is time consuming and expensive, and that would reduce your service consultants' capacity even more. Based on these insights, you can further define your target group, and optimize their customer experience by using a bot. The best example to be named at this point is the customizable bot that Unilever offers: it teaches children via video how to correctly brush their teeth, and addresses them by their name! This service does not only make an impression on the little ones, but on adults, too: everybody wants to be addressed by their own name and get a whole lot of attention! The latter is one of the main features of good customer support that customers love. Especially in the digital era customers love it when their inquiry is being addressed in a timely manner and if the solutions are aligned with their needs and preferences.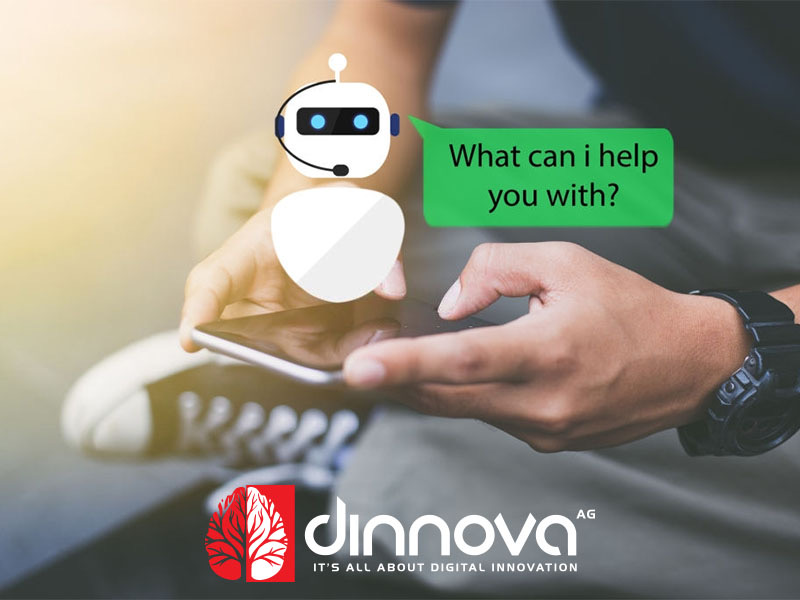 Chatbot Development – With Dinnova
The aforementioned list is not a conclusive one. Chatbots offer way more advantages than we could list and elucidate in one blog article. Find out more about the enormous potential chatbots can enrich and complement your marketing strategy with.
Not only big companies like Unilever benefit from this new technology, but also innumerous other businesses – be one of them. We advise you and help you implement automized communication solutions comprising AI-based chatbots. They not only improve the frequency, but also the quality of your customer interactions – no inquiry will remain unanswered, no customer problem unsolved. Provide your customers access to your customer service whenever they need or want to – on every channel: channels like ubiquitous messengers such as WhatsApp, as well as video formats, e-mail and via social media. Contact us today – we are looking forward to hearing from you and collaborating in the future!