Reliable softwares represent a crucial part of any successful marketing strategy, mobile apps are on their way of gaining the same level of importance. For many companies app development is already a necessary part of their marketing approach or even the core of their business. Marketing softwares enable tracking the marketing funnel, airing campaigns, and turning leads into long-term customers. On the other hand apps help foster customer relationships, help deliver information and collect data. If the application is the company's main product, it may offer mobile services or products presented in an integrated online shop. Yet, how come that some marketing softwares and apps are more successful than others? If their success determines the future of the company, you should consider some important factors when it comes to software and app development. Learn which ones those are and how to successfully implement them – in our blog article! Once you are aware of an effective as well as efficient approach regarding app and software development, you will benefit from an immense comparative advantage.
Strategic App And Software Development
Strategic app and software development are the foundation for innovative operating systems, but requires a clearly defined mobile strategy. The latter encompasses a product plan, a clear design, a clear definition of products and services, as well as an elaborate usability. Therefore, many companies and institutions invest a considerable amount of their budget in software and app development.
Especially mobile apps are an easy and direct way to your customer. Once a customer or user has downloaded it, the company can send them push-notifications, call their attention to sales and new products, and at the same time nurture the customer relationship. Furthermore, the installation enables you to deliver a mobile experience – one of the reasons why apps are so important when it comes to online businesses' CRM strategy. Forecasts confirm that the use of mobile apps will increase dramatically in the next few years. Already today the smartphone accompanies every single moment of our daily lives – wherefore the projection is no surprise. And since users spend so much time online, they tend to engage more with your products and services, interact with your brand, increase online time and in the best case scenario your conversion rate, too. In order for customers to rather your app and to benefit from a comparative advantage, you should consider some if not all of the following tips.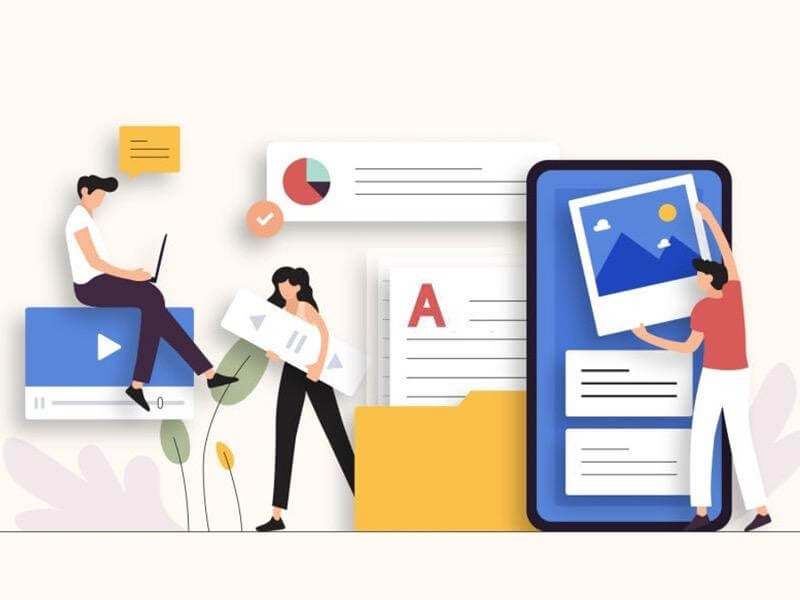 Tip 1: Your Idea Is Key
An idea marks the starting point of every app and software. It is the first step of any strategic approach for app and software development, which also comprises its creation and marketing. What counts is that the app or software is one you would want to use yourself. A digital solution that allows access to your product range and information, and also enables a smooth buying process. These functions can be adapted successively if required.
Tip 2: An Unforgettable Digital Experience
Studies shows that almost a third of all users lose interest in apps they just downloaded a few days ago. This can become lethal, and eventually lead the user to delete the app overall. To avoid this outcome, mobile applications should offer an unforgettable user experience that solves problems, entertains and is easy to handle. If you manage to accomplish these requirements, their customer journey may result in a successful conversion.
Tip 3: Sharing, Sharing, Sharing
Your app strategy should involve shareable content. Be it your daily running route, a game result or an interesting product: users love to share digital content that elates them, inspires them or which they just happen to like. Therefore, you should integrate a viral mechanism when developing your app or website. Therewith users and potential customers can share the app and website content with friends, family, business partners or their followers. This process multiplies your brand's visibility – word of mouth still is an important concept when it comes to brand building.
Tip 4: The Right Operating System
In the realms of your app and software development you should consider your target audience. Do they use apps, surf using a PC or laptop, do they use iOS or Android? These indications determine which online channel and systems you should use at all costs. The Apple boom is undeniable, yet studies show that about 50% of users use Android mobile devices. This result is one to be considered when weighing which operating system to choose and where to invest your budget.
Tip 5: Online Marketing Is A Must
Last but not least: an immaculately designed app and aesthetic website are not enough. Your customers have to know they even do exist! This is where effective marketing comes into play. Your marketing plan should not only comprise a product, but also a marketing plan. Marketing campaigns and advertisements on other channels are just a few good examples: advertise your app or online presence on your website, third party websites, or social media channels.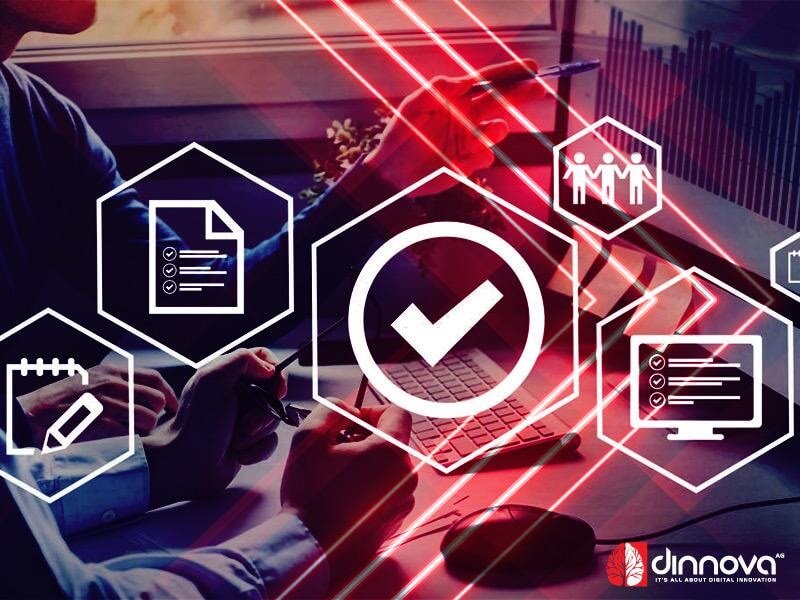 Professional agencies specialized in digitalization are your strong partner in this process. The same goes for Dinnova – we accompany the whole process from developing an idea to app and software development, their ongoing updates and marketing. Hereby we integrate aforementioned approaches and guarantee valuable comparative advantages. Grow and innovate with us – we are looking forward to hearing from you!