Nowadays there are plenty of ways of opening new sales and marketing channels – and therewith new ways of reaching existing as well as potential customers. Whilst applications have become the new go-to tools, a new competitor is now emerging: the progressive web app. This new trend is the fusion between conventional websites and abovementioned applications. One with numerous advantages like its offline availability and a convincing loading time. Sounds too good to be true? Progressive web apps do, indeed, entail disadvantages just like hybrid, native apps and websites do, too. Find out in the following blog, which advantages and disadvantages progressive web apps have: this blog article gives you a clear overview and therewith the opportunity to find a digital product that suits your company and strategy best.
Progressive Web Apps – A Definition
Progressive web apps are hybrids between mobile apps and websites which are programmed on the basis of JavaScript and HTML. Contrary to native apps though, they can't be purchased in app-stores, but are displayed in web browsers instead. They can immediately be displayed in full-screen mode, wherefore the so-called 'web app manifest' is a basic prerequisite. Moreover, progressive web apps provide an opportunity to interact with your users, just like any other app, via push-notifications. Especially online shop operators benefit hereof, whose e-commerce has been created with Wordpress, Magento or Woocommerce. These last examples provide an opportunity to integrate a progressive web app, whilst in-house shop solutions entail higher operative and financial expenditures. Yet, since progressive web apps (PWAs) seem to be replacing websites, developers will program versions that are compatible with existing systems in the future.
Progressive Web Apps PWA – The Most Important Advantages And Disadvantages
You're asking yourself why progressive web apps are already being perceived as the classic websites' successor and not just as a temporary trend? Numerous advantages prove this assumption to be right – find out more about them in the following blog section.
1. Stay in touch with push-notifications
Just like native apps, progressive web apps provide the possibility to send so-called push notifications – even when the PWA is not open or the device is offline. Via these push-notifications companies can build a relationship with its customers and users, strengthen their brand awareness, and market current offers and new products.
2. Offline availability
Contrary to other applications, PWAs are not being executed on a server, but on the device itself. Data is being stored in a cache, which is why no internet connection is required to utilize the apps' functions. If aforementioned data are not already in the cache, they can't be downloaded without an internet connection. Therewith, progressive web apps provide another advantage, and represent an uninterrupted interface with your customers.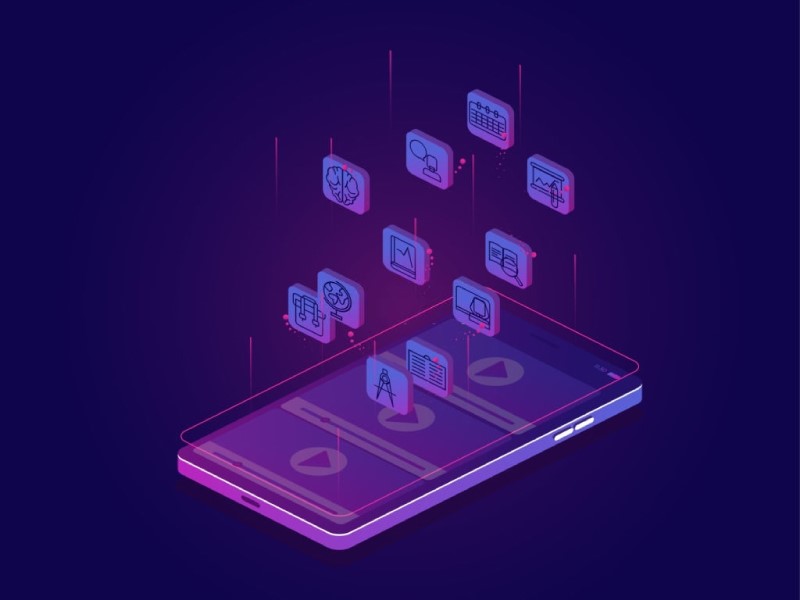 3. Stronger performance
Using an API enables a parallel processing of content, which neither compromises the script nor the user interface. Furthermore, Web Workers introduced with HTML5 guarantee a good interactive and loading performance. This is all thanks to the so-called App Shell, which is the application's basic structure. Its JavaScript, CSS- or HTML-code is being cached and downloaded during the installation or the first time you access the app, which is why PWAs have short loading times.
4. Higher versus lower costs
This section might sound paradox – what determines it is the underlying, current digital strategy a company is exerting. Developing an app comes with high costs and requires regular updates. Progressive web apps therefore represent a cheaper alternative. Contrary to a mobile app, a PWA only has to be developed once, and works like an app or just like a conventional website. If the latter is an in-house development, more expenses may incur due to the integration process. In particular, if it is not yet compatible with older or less common browsers. Currently, only Chrome Mobile and its desktop version fully support PWAs 100% - using other browsers, users may not be able to use all functions. Software developers are working at full speed on a solution to this problem, since progressive web apps are the future – and not just a temporary trend.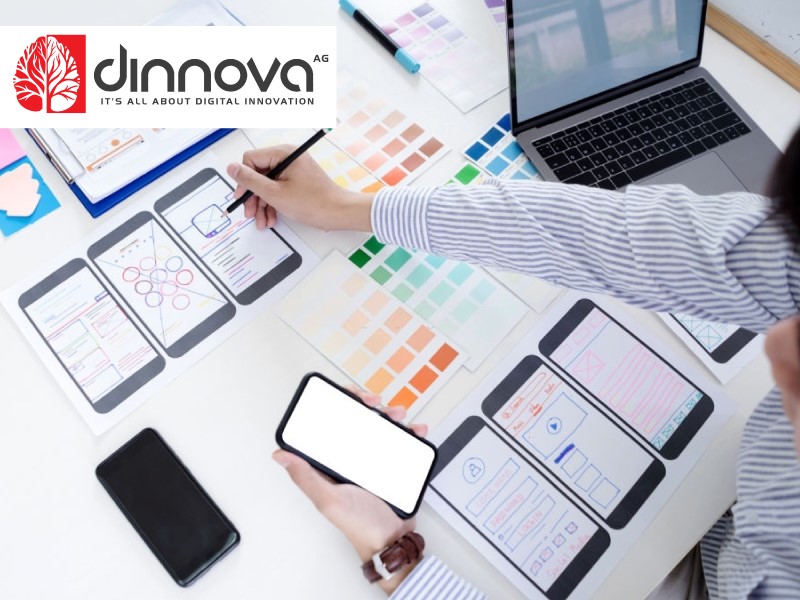 Progressive Web App Development – With Dinnova
With the development and introduction of their own progressive web apps, companies are internationally well-positioned. Firstly, because this technology is becoming increasingly popular. On the other hand, it offers a certain added value and a significant competitive advantage. With this digital tool you can set your company apart from your competitors by enabling your customers' and users' access to the application, even with little to no internet connection. What happens, if a user doesn't have any internet connection, but still wants to kill time? He or she will preferably interact with your application – and appreciate its all-time accessibility and short loading time. These are the main advantages that convinced our team, too – which is why we are your strong partner when it comes to custom application development services. We support you in the conception and subsequent implementation of your digital strategy – in particular, if native, hybrid or progressive web applications are a part of it. With our team of experts and developers we conceptualize digital products that will reach your target group on any device and secure your company's future. The future lies in our hands – in the form of modern devices, which have become life changing products highly impacting your customers' lives. Entrust your digital journey to Dinnova – your future-oriented technology consultancy that keeps pace with the times. We are looking forward to hearing from you and to starting a successful cooperation!