We support our clients in conceptualizing and implementing digital strategies – from app development to website creation – and we do so with success!
To ensure this success for every single project, our professional team formulates and realizes solutions specially tailored to our clients' needs: often times these projects involve the conception, implementation and maintenance of online presences. Whilst they were an optional marketing channel in former times, they are now an essential part of every successful business strategy. A well curated, organized and aesthetically pleasing online presence of one's products and services represents one of the most powerful sources of competitive advantage. Which is exactly what our Swiss client Luxmöbel GmbH recognized, whose online presence we now take care of – both in the world wide web and social media.
Goal of the project
Website Development
Online shop upgrade
Increase of website performance
Search engine optimization
Short Profile Luxmöbel GmbH
Luxmöbel GmbH
Headquarter: Lütisburg
Line of Business: Interior
Web: luxmöbel.ch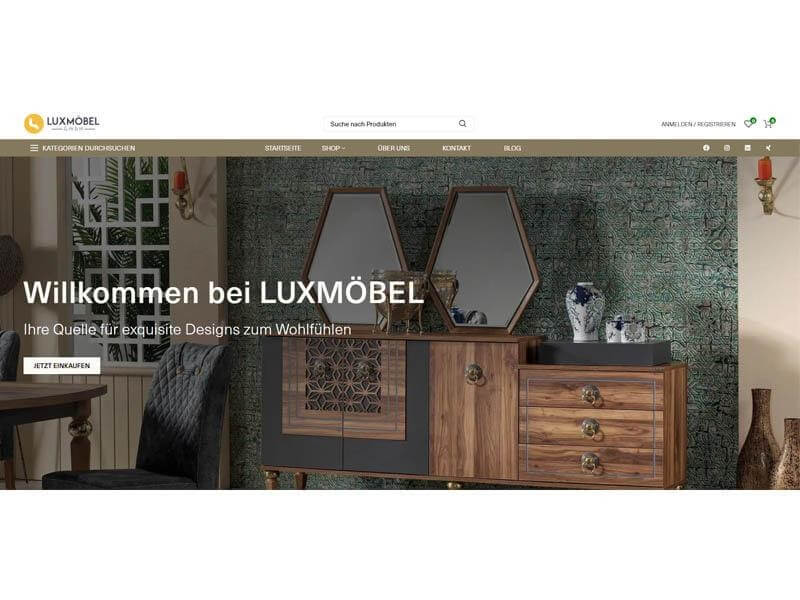 The Luxmöbel GmbH is a Swiss furniture company with its headquarter in Lütisburg, offering an exclusive selection of luxury furnishings – all hand-made and fabricated by family-operated businesses only.
Website Conception:
Timely And Content-Related Planning
Firstly, our consulting team collected information regarding Luxmöbel's defined goals, industry, target group and brand personality. Parallelly we formulated a first estimation regarding the project's timeline and three possible progress forecasts: this approach allows a high degree of flexibility and buffer times – which ensure the successful and timely completion of our client's website.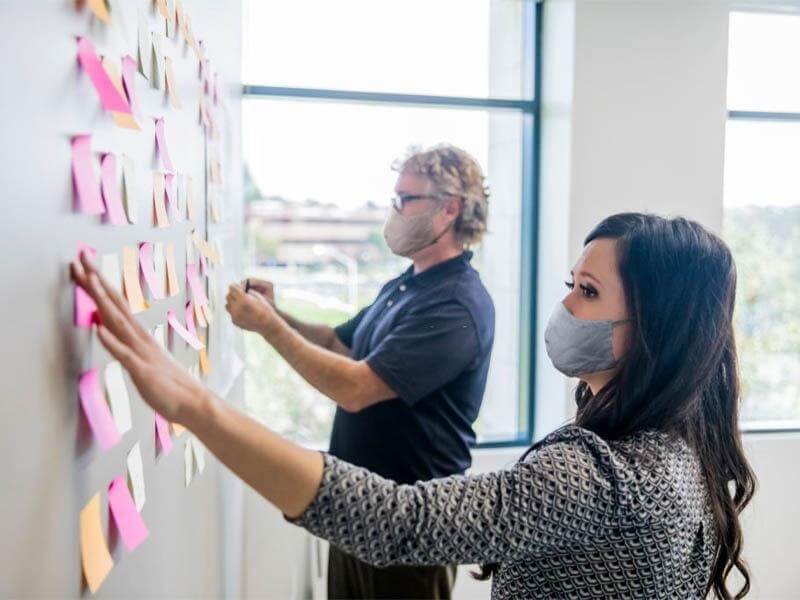 Project schedule: To start with, our team of developers and designers defined those tasks with the highest priority. Based on available capacity and contentual planning we then assigned pending tasks for the Luxmöbel project to our team members. Thanks to this approach we can guarantee our clients the completion of their website, apps and online shops at the desired time.
Development of ideas: An open communication culture is a non-negotiable principle for us: it yields ideas for our website conception and implementation which we then evaluate in a second step. We can therefore present only those ideas to our clients which promise success in terms of marketing, user friendliness and aesthetics.
Website layout: Furthermore we compiled a detailed style guide showcasing different layouts as well as website elements such as fonts, colours and buttons. For this purpose we incorporate our expertise in the psychological effects of forms and colours at all times – an important basis therefor is the client's intended public image.
Website usability: A mobile solution should not only please visually, but also functionally. Besides a structured positioning of the menu items and an appealing layout, the website's usability is a pivotal element of any website's success: the latter ensures an easy navigation and pleasant experience for the user. It furthermore guarantees that the website is equally effective and efficient: that all functions run smoothly, and that clients can achieve their goal effortlessly (ex.: be it carrying out transactions, obtaining information, etc.). Therewith we guarantee that users can intuitively navigate the website, find information and complete transactions quickly and easily. Our team implemented easy navigation elements on Luxmöbel's website, a wish list and a range of filter options – the latter enables the comparison of similar products and therefore helps the client to make a buying decision.
Website performance: The perceived usability is also increased by a high performance, which we have gradually improved for the Luxmöbel Gmbh's website. For this purpose we converted pictures into a modern format, which ensures a fast website loading speed. Alternatively, besides various other factors, the definition of one main font for all website texts enhances the website's performance just as strongly. It is another means to reduce its loading time, and to provide your customers with the best user experience possible.
Live chat application: The implementation of a messenger function on main and product pages is another service we offer. Via the messenger potential clients will be able to reach out to one of your customer consultants and gather product information – an effective measure to avoid abandoned shopping baskets, and on the other hand increase users' engagement with your brand. A productive application, which we will integrate in Luxmöbel's website in the near future.
Write Your Own Success Story – With Dinnova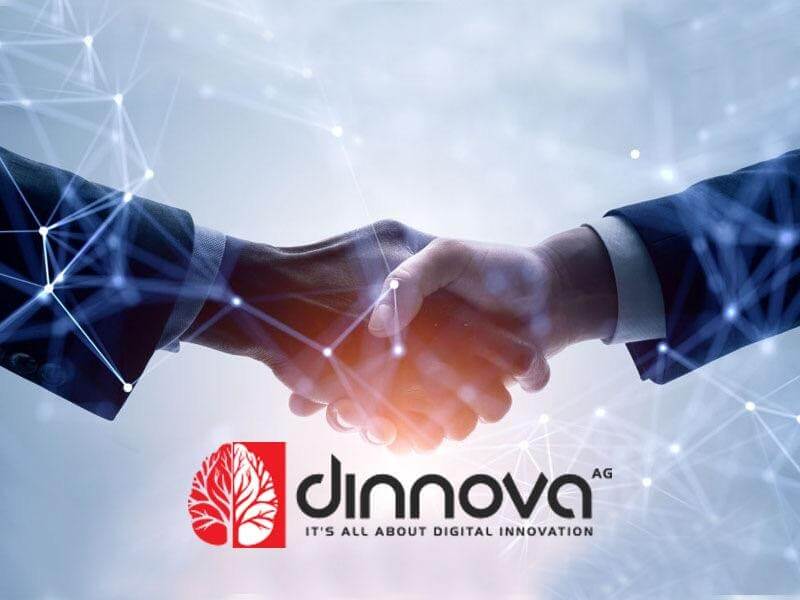 Detailed planning, a focused priority order, adaptability and regular communication are our – and your – key to success. The result? A website with an integrated online shop, an appealing product presentation and marketing. From website conception and creation to its convincing product and category texts, we offer our clients the support they need and want. Maybe we'll support you soon, too? Then do not hesitate to contact us – our service team is looking forward to hearing from you and finding the best solution for your company. A solution we will implement on time – and even after successfully finalizing our project we are more than happy to support you.