Making mistakes when founding a startup is unavoidable. Yet, most of them can be prevented – if you are aware of them. Indeed, a positive so-called error culture is a classic characteristic that distinguishes a startup from established companies – especially startups benefit from insights and experiences that mistakes inevitably entail. Some mistakes though, are not the steps to success, but stumbling blocks that endanger the future of your company. Actually, the term 'startup' describes a company that has been founded not long ago. Its operations on the market are at their beginning, which is why internal structures still need to be developed and improved. It may sound like the source of a myriad of problems, but affords the startup the opportunity to integrate digital concepts from day one. Companies' digitalization is one of the biggest challenges: the most threatening sources of trouble are insufficient IT-security, failed outsourcing and putting together IT-teams that lack important skills. The latter are either overwhelmed by the amount of data, have skill gaps or do not have enough manpower. This blog article will inform you about further mistakes startups should be avoiding – first and foremost in the IT-department.
Founding a Startup: These IT-Mistakes Are No-Gos!
You have developed a product or offer an innovative service? Certainly, you can hardly wait to found your business and revolutionize your industry! As important as this drive may be, just as crucial is the conscious prevention of failure. Numerous studies show that 80 to 90% of startups fail. Why? Most of the times due to the same mistakes that their predecessors have made in the past! And yet, the internet and social media are both boon and bane. How you can benefit from the digitalization trend and what typical mistakes you should avoid? Read more about that in the following sections.
Nr. 1: No holistic integration of digital concepts
3D-printing, mobile and web apps, IoT, smart homes, e-commerce – the digitalization trend has many faces. Especially during the start-up phase, it is important to be up-to-date and to not disregard the latest trends. Instead, you should try to benefit from the countless advantages that digital technologies and solutions have to offer – internally as well as externally. For instance, by monitoring internal processes and data using an up-to-date software, or by marketing and selling your products and services in your own e-commerce or via your own application. Therewith, digitalization offers many advantages regarding marketing, brand awareness, the buying process and the closeness to your existing and potential customers. For this purpose, you should rely exclusively on experts: a technology consulting agency that supports you in planning, organizing and implementing your digital strategy. Be it a customized software, your own website including an online shops and chat-bot, your app or cloud-based solutions.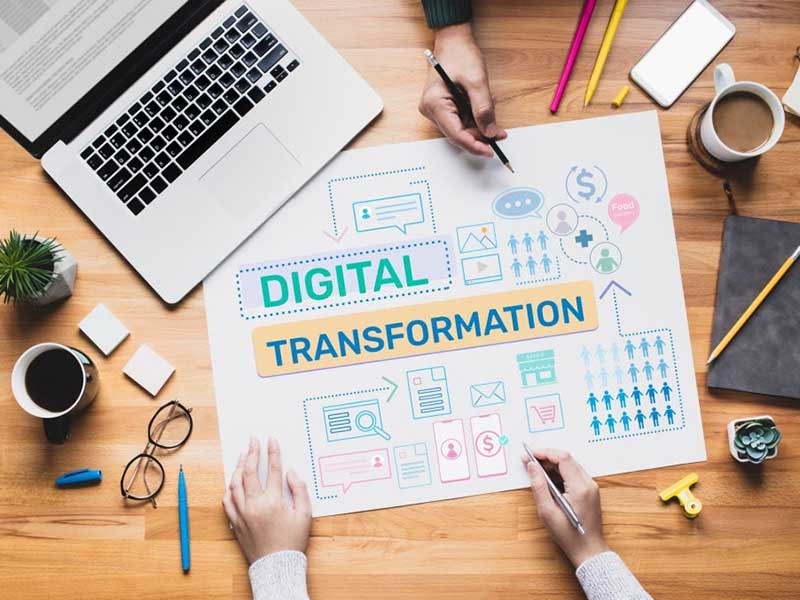 Nr. 2: Wrong or undefined target groups
Beforehand, you should define who belongs to your target group and which behaviors are typical for them. A point of reference could be your customers' needs and expectations regarding your product portfolio. And the latter change rapidly: the development and marketing of the first telephones took about 75 years, whilst today's product cycles are reduced to a few months only. The driving force behind this are the increasing expectations that customers communicate, which is why short product cycles have become the norm. Another reason is the increased competition – due to the internet and globalization, companies worldwide have become direct competitors. These are two of the many reasons why your startup should never neglect digitalization. Instead, you should do your best at being up-to-date and engaging with the latest technologies as well as digital solutions to find out if they are a good fit for your company. Founding a startup, you should take into account the demography as well as the media consumption of your target market. You should determine which media and devices are being used by your customers to garner information, interact and shop.
Nr. 3: Monolithic approach
Develop a marketing and online strategy that runs like a common thread through all your business areas and departments. You need to define at the very beginning which online platforms, solutions and tools are being used cross-company. This procedure prevents one of the biggest mistakes when starting a business: a monolithic approach. This term circumscribes the issue resulting from departments and teams implementing totally different stand-alone solutions: when the sales department develops a mobile or web app, the design team uses a cloud-based software, and the marketing department yet another CRM-software. If those are not related to each other in any way, stand-alone solutions lead to a myriad of results and an incoherent volume of data. Even generating informative analyses that are a prerequisite for the deduction of future measures, is not feasible in this case. If the respective departments share a common pool of data, the company can deduct possible causes and consequences concerning their successes and failures. Therefore, a monolithic digitalization entails nothing but higher costs and inefficient processes.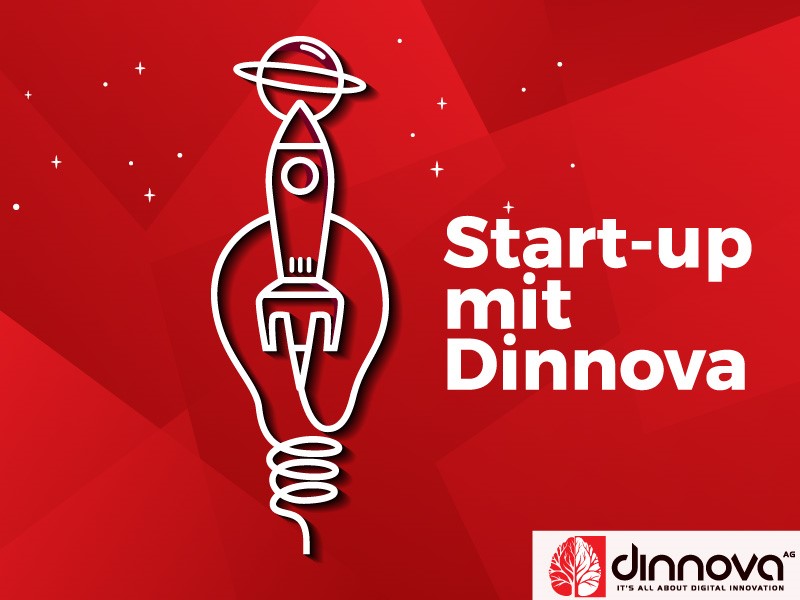 Founding a Startup – With Dinnova
Effective software, customized apps, appealing websites and e-commerce from a single source? Dinnova develops all of them and in all phases of solution development – leading to your corporate success. Our team of experts conceptualizes solutions that can be implemented cross-company, guarantying that all departments and teams pull together. You are looking for a strong partner that takes care of the conceptualization of your business model – including the perfect marketing and online strategy? We support you in laying the foundation for your success – by developing the digital solutions you need to reach your milestones. We are your best bet if you are looking for a competent team of experts – with us, common mistakes made by new entrepreneurs will be a thing of the past for sure! We are looking forward to hearing from you and working with you in the future!